EXPLORE OPPORTUNITIES IN THE HEALTH CARE INDUSTRY WORLD WIDE
A study by experts has revealed that the healthcare industry is projected to create 6 million jobs in India by 2030. You can confidently embrace this excellent opportunity by joining Special 40.
With a whole new approach to training, the students from Exceptional 60 batch will be receiving special coaching from our CEO, DR HEMLATA.
They will undergo a fundamental transformation for the healthcare industry and will work for their dream jobs in Multi Specialty & Corporate Hospitals.
WHY JOIN EXCEPTIONAL 60?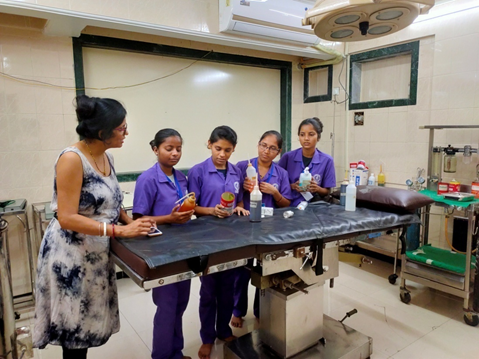 Get special training for dream jobs in healthcare sector world wide
Explore opportunities for a better and secured future
Earn essential skills and build self-confidence
Face-to-face mock interview with industry experts
Appear for interviews with Corporate & Multyspeciality Hospitals.
Join for your dream job
Opportunities abound
Special training provided to GNM Assistant & Operation Theatre Technician Batch
Interviewing skills workshop to train students as per international standards
Provide opportunities for an Paid Apprenticeship  in the Health care industry
Discounted fees offered to selected EXCEPTIONAL 60
Our Bench Mark
EXCEPTIONAL 60 students honed their skill set that is globally recognized and applicable to international hospitality. They will join in various corporate and multyspeciality hospital.
Dream to take up careers in corporate and multispeciality hospital, by joining EXCEPTIONAL 60 and unlock opportunities for many high paying positions.